L-Pad
Sorry, but we are not carrying L-Pads at this time as the pricing is totally out of control.
BUT, we do have lots of other stuff that you will likely be interested in.
Go to our
Thanks!
LP100S
100 watt short shaft L-Pad

FMP
Flush Mount Plate Set

Specifications

8 ohms
100 watts
Threaded Shaft Length = 3/8"
Case Diameter = 2½"
Case Height = 11/8"

Mounting Specs

Drill 1.25" - 2.35" hole
thru cabinet.
Screw Mount Plate to
cabinet surface. Knob
fits completely inside cup.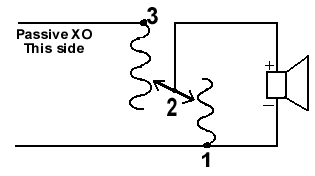 Wiring Diagram